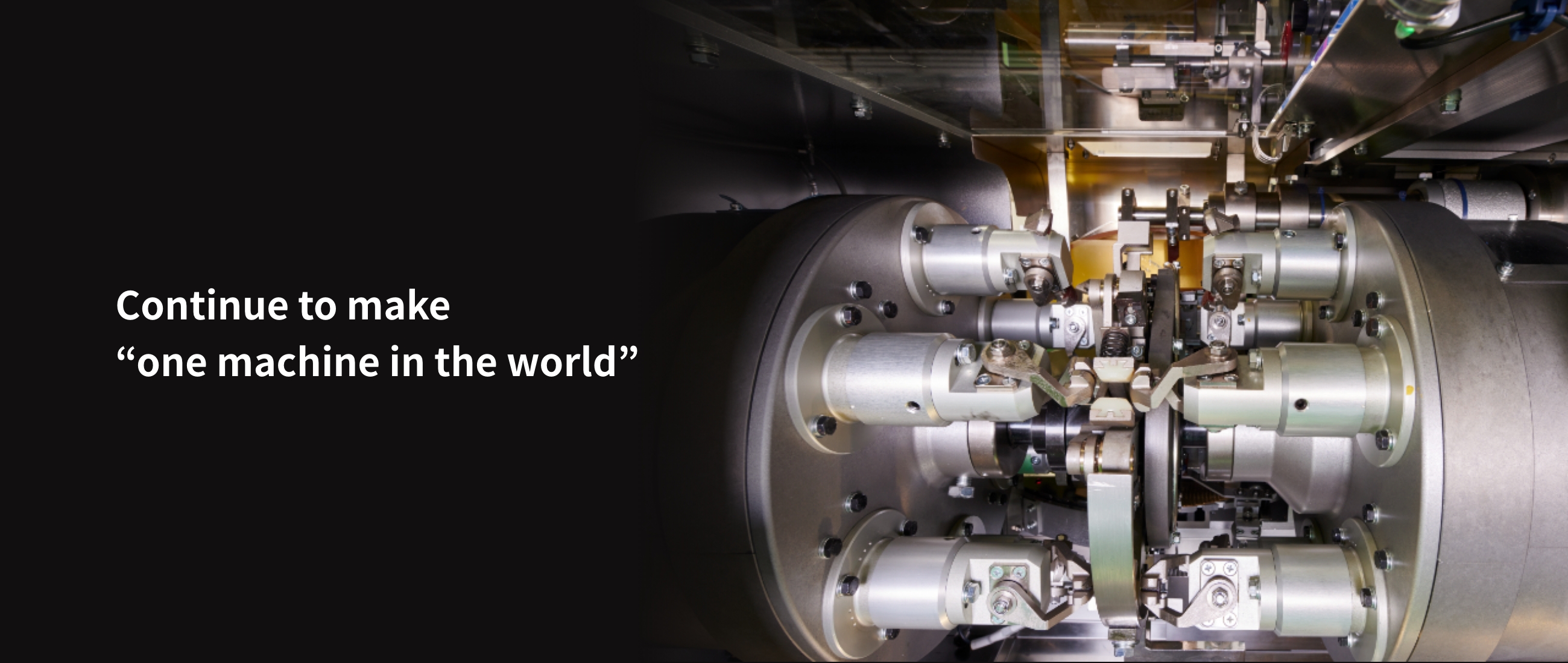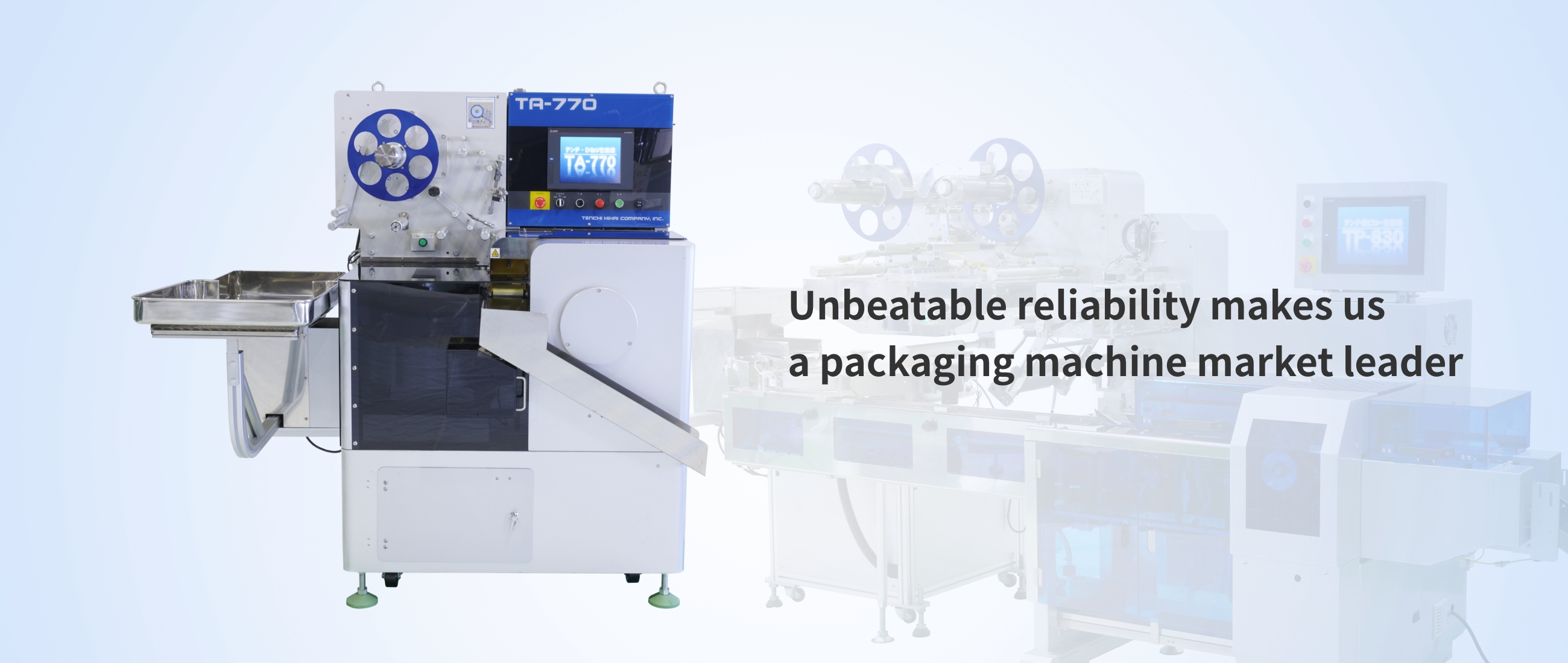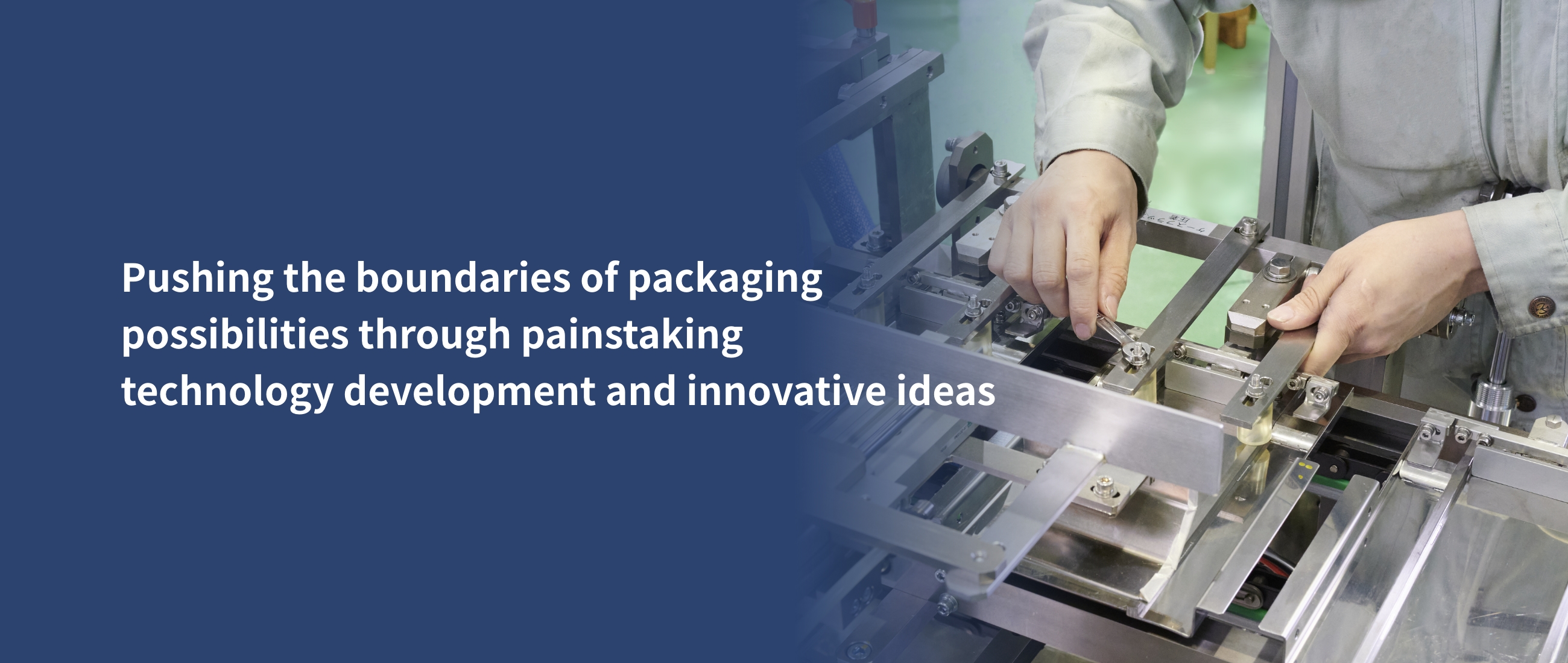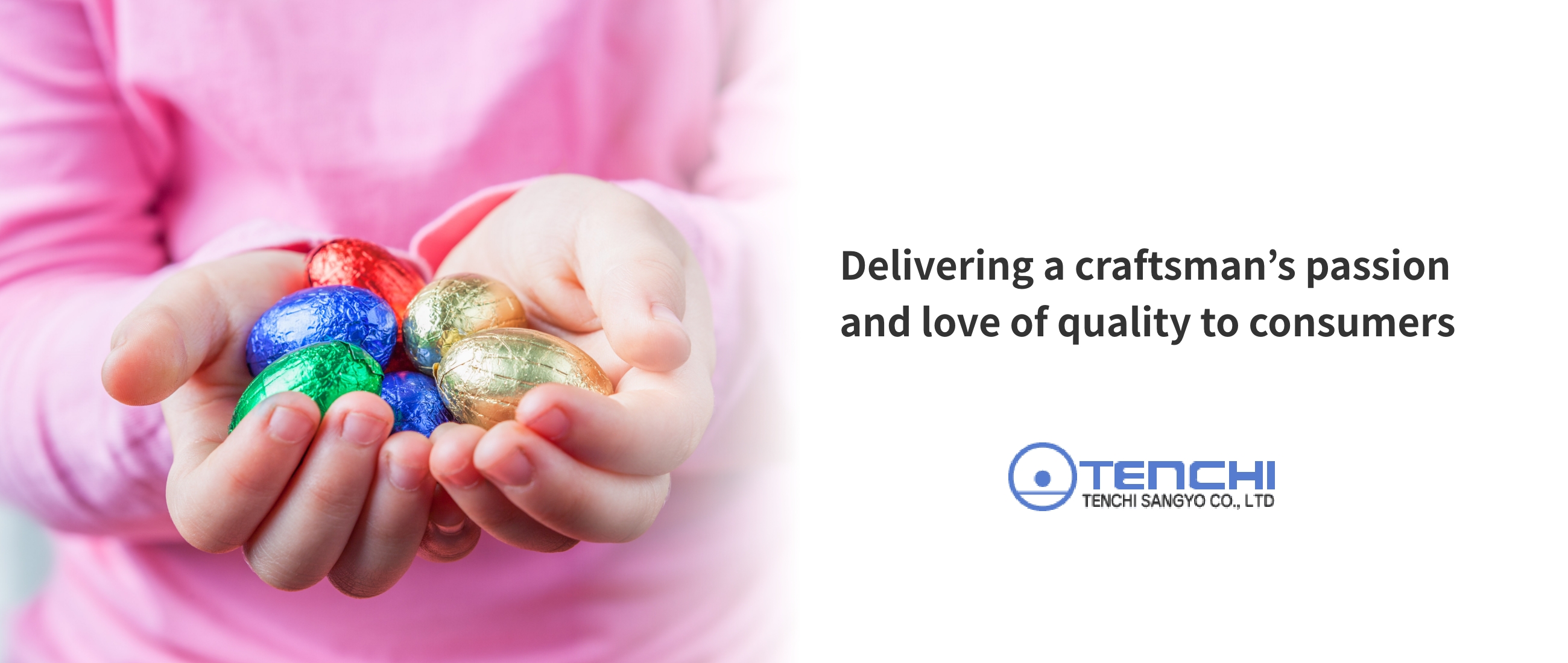 Our strength

The world's best packaging and food processing machine for confectionery and food production around the globe

Tenchi Sangyo: A confectionery packaging machine market leader.
Many of the products you see in your favorite store were beautifully wrapped by our machines.
Our innovative development style began with the principle of "creating unique machines that set us apart from competitors," just one benefit of which has been obtaining numerous patents.
Our products deliver labor saving in manufacturing, making a significant contribution to improving productivity in the confectionery and foodstuffs industry.

Tenchi Sangyo Packaging Machines
Product

Our Packaging and Food Processing Machines
Packaging Machine Lineup
Adding automatic feeding machines carefully selected to suit the product enables further efficiency and labor saving to be achieved.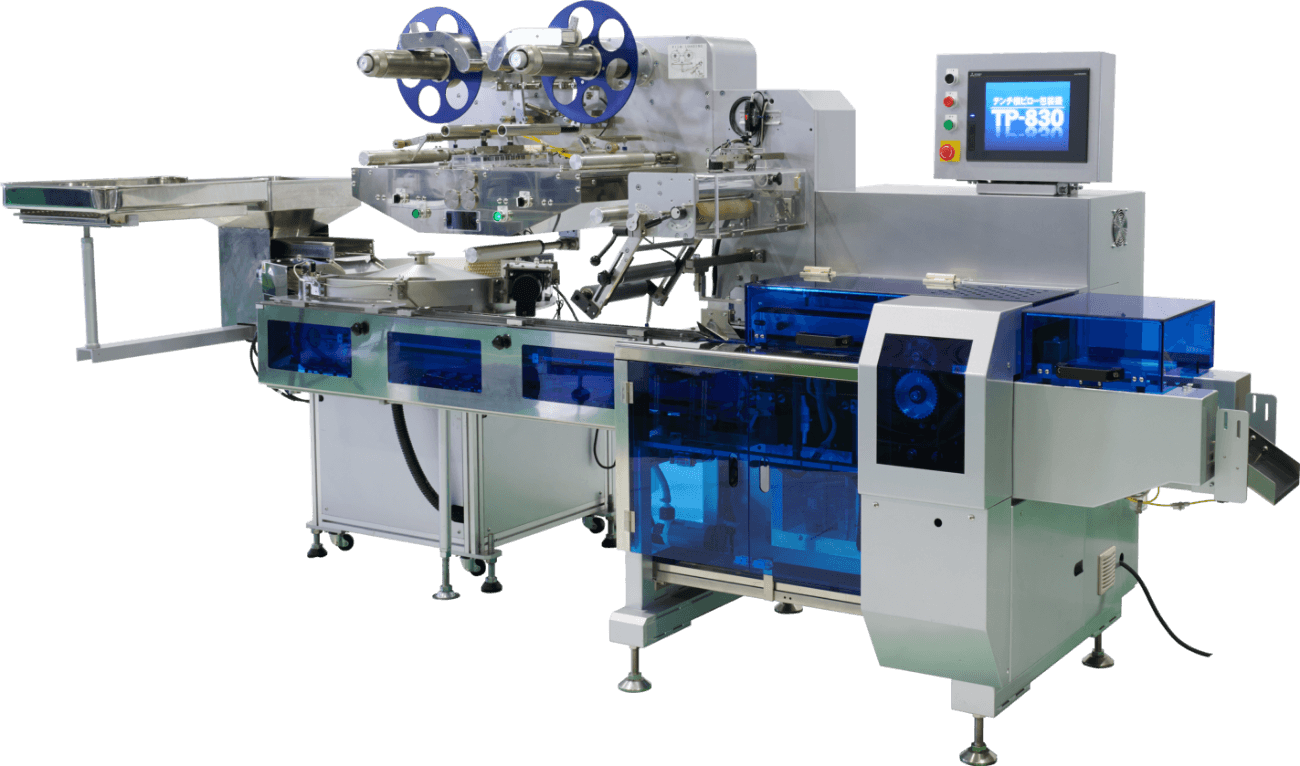 Food Processing Machines, Automatic Feeding Machines, etc.
Inefficient manual work can be mechanized, such as cream sandwich-type cookies and sembei rice crackers, and norimaki thin seaweed rolls for beika rice crackers.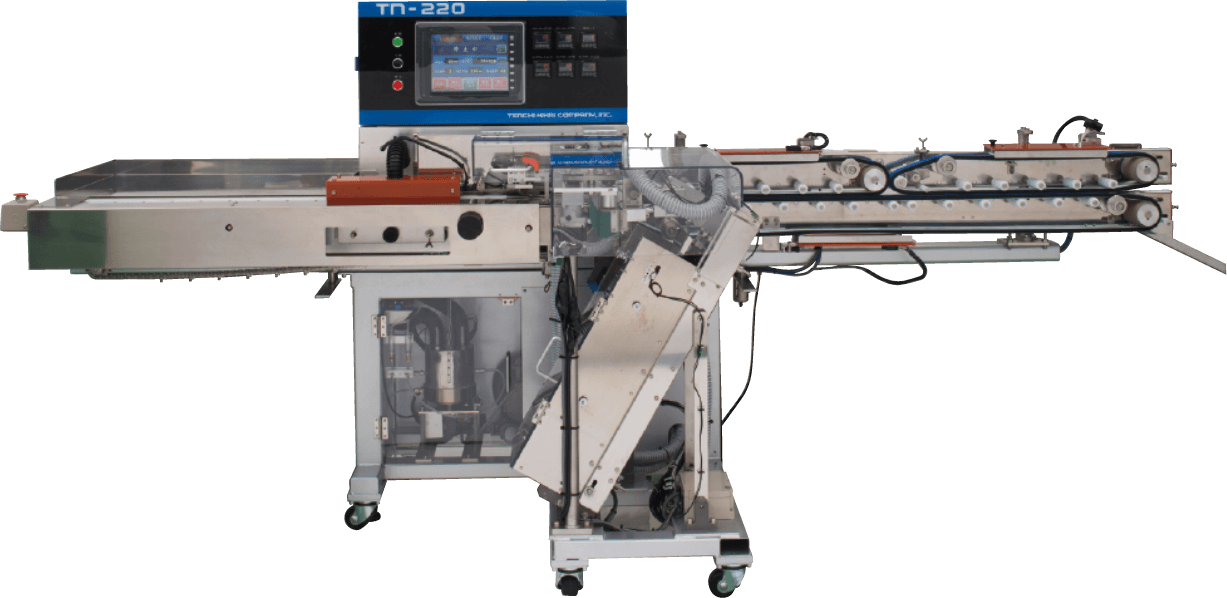 Recruit
Contact for recruitment inquiries.
General Affairs Department: