SIMPLIFIED WRAPPING MACHINE MODEL TA-320 (Twist Wrapping / Single-Twist Wrapping)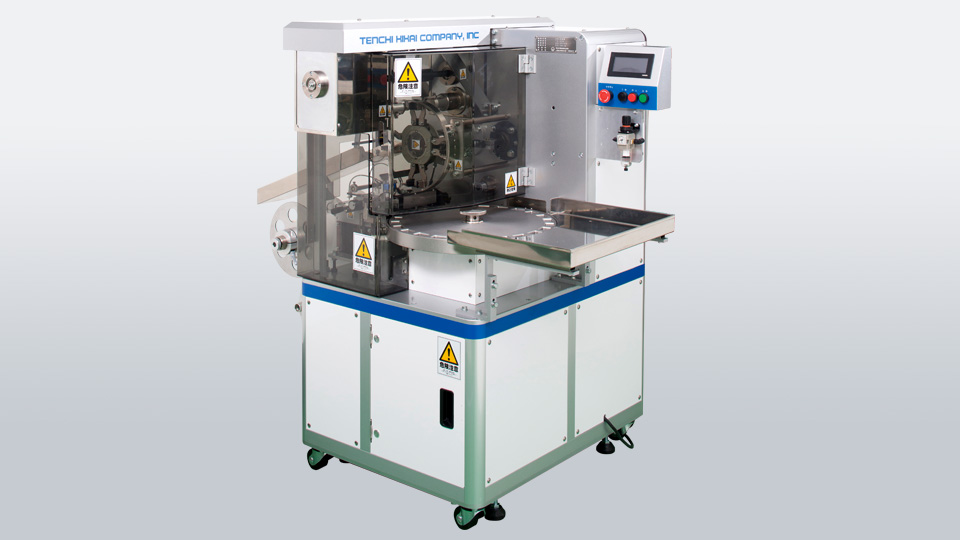 - Simply replacing parts enables use for twist wrapping, single-twist wrapping, and fold packaging with the same machine.
- The manual feed layout enables packaging of soft or varied products which were problematic with previous automatic feeding machines.
- The cutting pitch can be adjusted freely.
- The space-saving design reduces the installation space required.
- Can be connected to Tenchi's special automatic feeding machines.
Main Specifications
Capacity

Maximum 120 pieces/minute
Application

Candies, chocolates, Japanese and Western sweets, delicacies, etc.
*Capacity varies depending on aspects such as the shape and properties of the product as well as the film material used.
Demo video