SEAL-TWIST WRAPPING MACHINE MODEL TA-500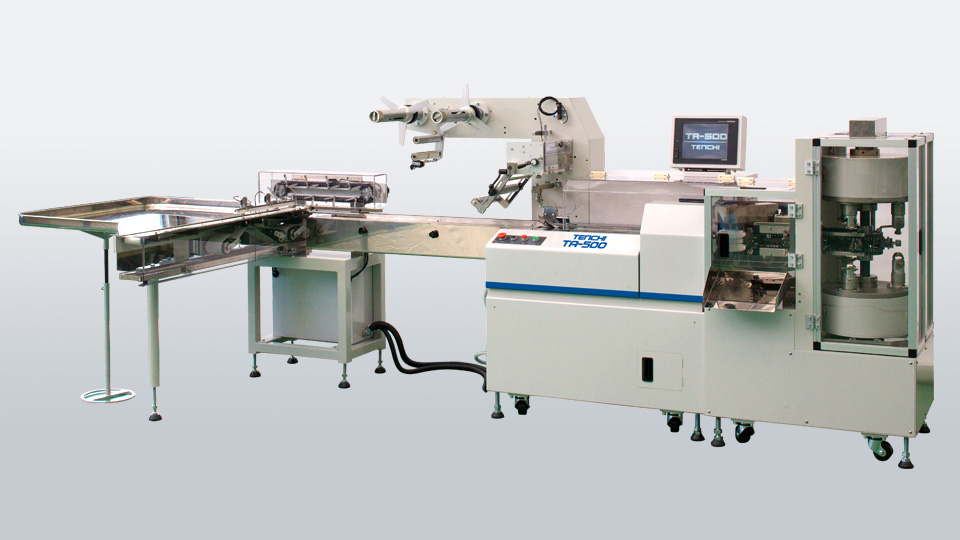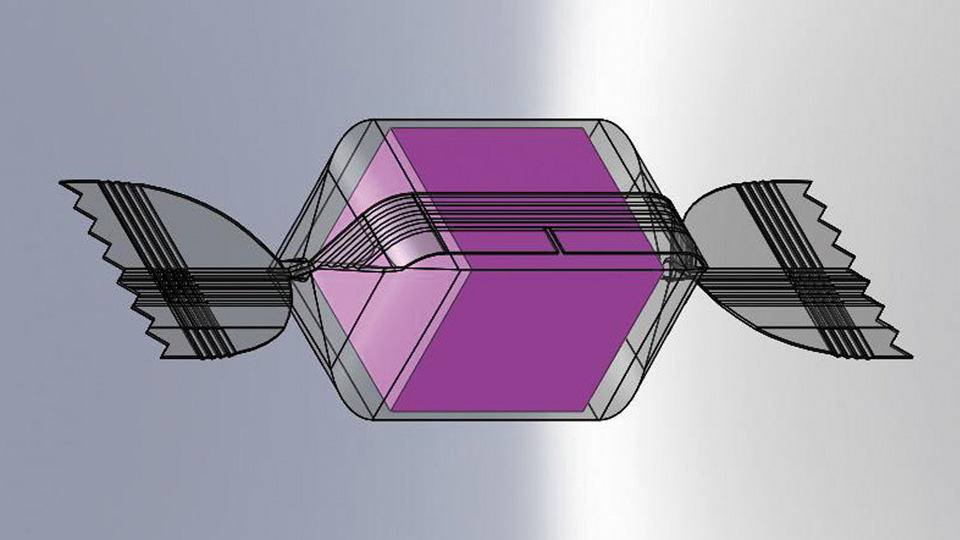 - Can reduce moisture absorption while retaining the delicate beauty of the twist.
- Direct connection to Tenchi's special automatic feeding machines enables use not only for candy, but also for delicacies and a wide range of confectionery products such as chocolates, biscuits, beika rice crackers, and manju sweet buns.
Main Specifications
Capacity

Maximum 400 pieces/minute
Application

Candies, chocolates, manju sweet buns, delicacies, etc.
*Capacity varies depending on aspects such as the shape and properties of the product as well as the film material used.