TWIST WRAPPING MACHINE MODEL TA-700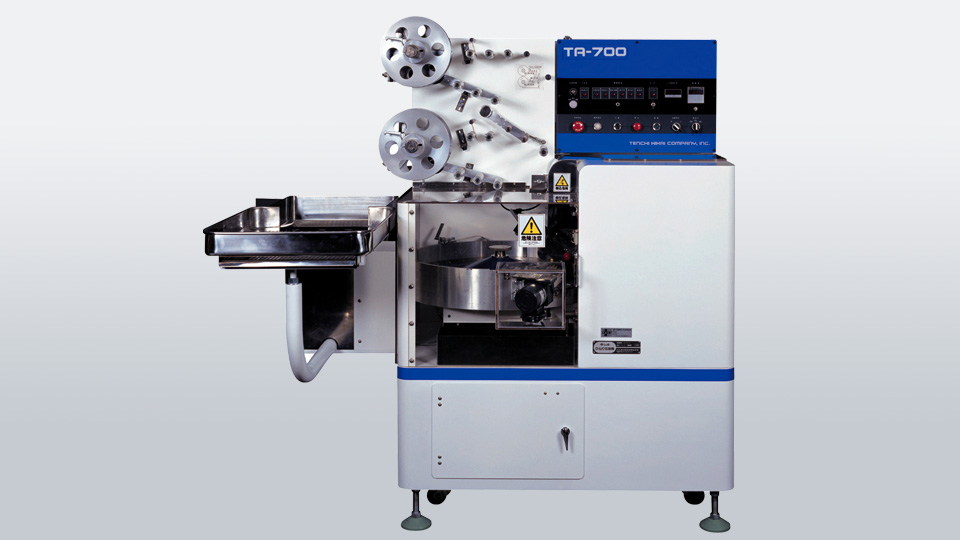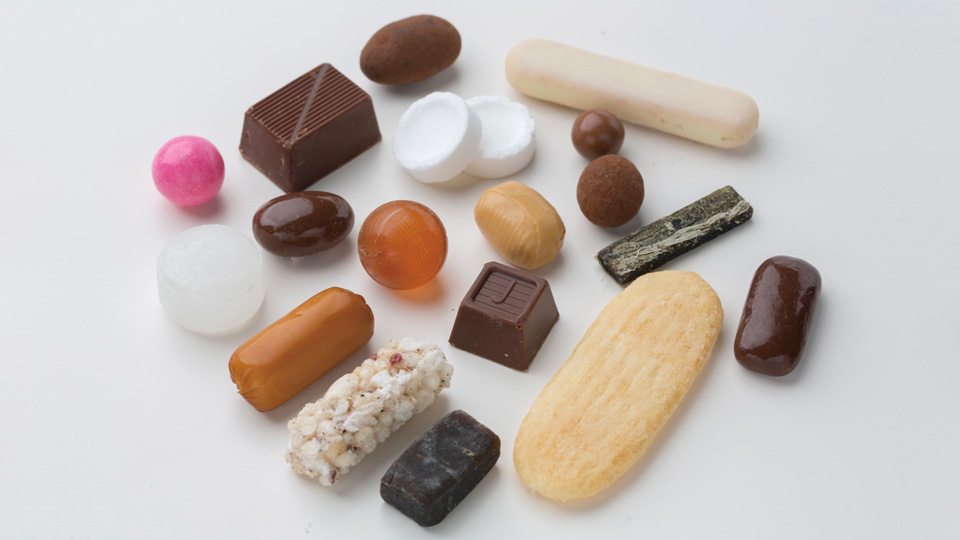 - Enabling the use of polyethylene film (OPE) makes significant reductions in packaging material cost possible.
- Simply replacing parts enables use for other products on the same machine.
Main Specifications
Capacity

Maximum 650 pieces/minute
Application

Candies, chocolates, toffees, salami, jellies, cheese, etc.
Option

Automatic splicer and mark aligner, signal tower, printer, belt discharger, and waste paper preventer
*Capacity varies depending on aspects such as the shape and properties of the product as well as the film material used.