TWIST WRAPPING MACHINE MODEL TA-770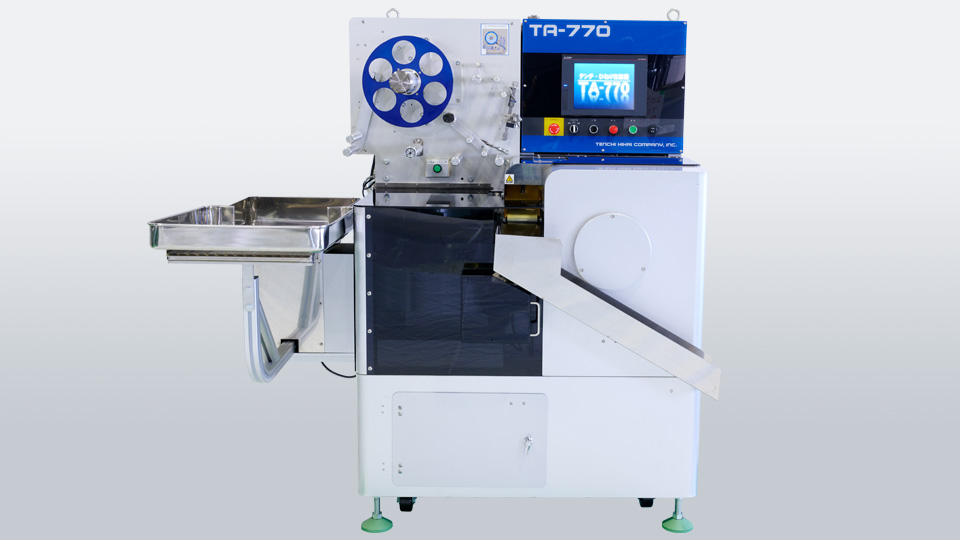 - The most advanced and fastest vertical twist wrapping machine in Japan, with a maximum capacity of 650 pieces per minute.
- Cleaning and maintenance have been made easier.
- Waste paper preventer is standard equipment.
- Film fitting is via the air chuck system.
Main Specifications
Capacity

Maximum 650 pieces/minute
Application

Candies, chocolates, toffees, salami, jellies, cheese, etc.
Option

Automatic splicer and mark aligner, signal tower, printer, belt discharger, double wrapping device and seam detector